Get a Free Pest Control Quote Today

A Strong Partnership To Serve You Better.
We Proudly Serve Cave Cree, Care Free, & Scottsdale Areas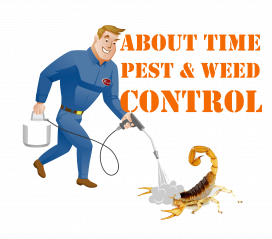 We won't spam you or share this information with one. Promise.

We already have 100+ Proprieties under our current maintenance

We use only the most advanced and safest products in the market. Hire About Time Pest & Weed to take care of your lawn today.
Our partnership was crafted to offer you the ridiculous guarantees and amazing service you have come to expect from Honest Maids, now from About Time Pest & Weed as well!

Termites live in and eat away more houses in Arizona than you might expect! They are difficult to spot but is better to be safe than sorry. Why Risk It? Request A Call.
Pests comes in many shapes and sizes, sometimes they fly while sometimes they crawl and flee. Don't let them hurt you or your loved ones. Let us take care of them.
Request a quote here and get 10% OFF!
Don't Risk Your Place Of Business or Home Anymore. We Are Fast Becoming #1 Affordable Expert Pest Solution In The Phoenix Surrounding Area.